Milk tea, a take on the traditional English tea with a splash of milk and a nip of sugar, has been a popular beverage in mainland China and Hong Kong for many years. With the push of internet popularity and viral marketing, even the most standard-looking milk tea bars can have line-ups for one or more hours. So what's all the fuss?
The teas are a sweet treat for sure, with add-ons like pudding or tapioca pearls and loads of different flavours to choose from. But do you know what's actually in your beverage? Recently, the Shanghai Municipal Commission for Consumer Protection did a "milk tea comparison test", at over 27 different milk tea bars on 51 different types of drinks. The results may surprise you!
First up, the caffeine content was an absolute shocker, with the average content at 270mg per 250ml cup of tea.
The highest caffeine content for a milk tea with no sugar clocked in at 428mg per each 250ml cup of tea, coming from Le Tang (乐堂) Tea. Keep in mind that a single serving of caffeine is 200mg and amounts exceeding that number can result in heart palpitations, body tremors, nausea, insomnia and other serious conditions. Only one shop out of the 27 visited had guidelines advising pregnant or very young tea drinkers to imbibe with caution.
Secondly, claims of "low sugar" and "no sugar" were found to be absolutely not true. In 27 different types of tea, with sugar content labelled as "standard" or "healthy", the average sugar content was 34g of sugar per 250ml cup of tea. That's 14 cubes of added sugar.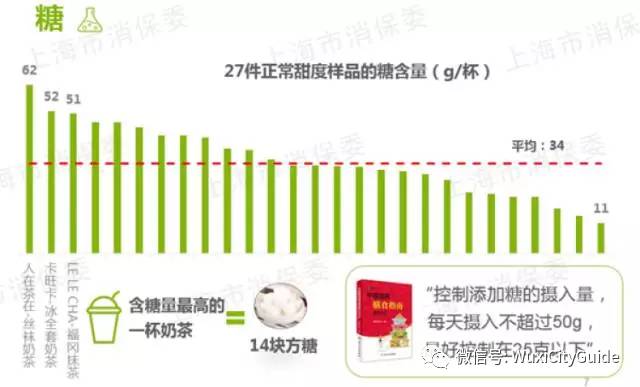 In teas that claimed to have "no sugar", the average sugar content was actually 2.4g per 100ml of tea and, in some cases, the sugar free choices available had more sugar than a regular order of "standard" sweetened tea.
Next up, the trans fat content was analyzed. Remember, studies have shown that excessive intake of trans fats can affect your health. Below, Ka Wang Ka (卡旺卡) Milk Tea topped the list in the first two places – with 6.2g of trans fat per 250ml cup of tea for their sweetened version and 5.8g of trans fat per 250ml cup of tea for their "unsweetened" version.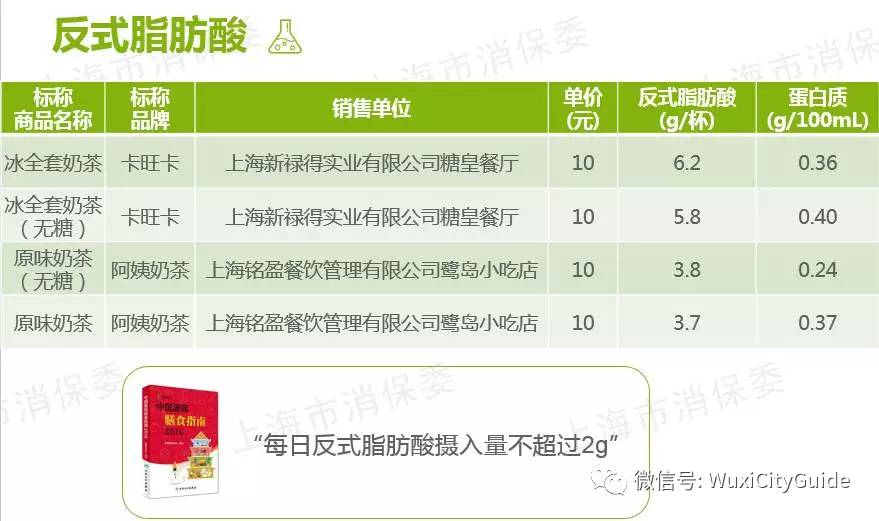 After the numbers for trans fats were looked at, the overall total fat content for the milk teas was tested as well – and things do not look good. Average fat content across the board was 6.3g of fat per 100ml of tea, with some brands exceeding that, jumping up to a whopping 41g of fat per standard 500ml serving of tea.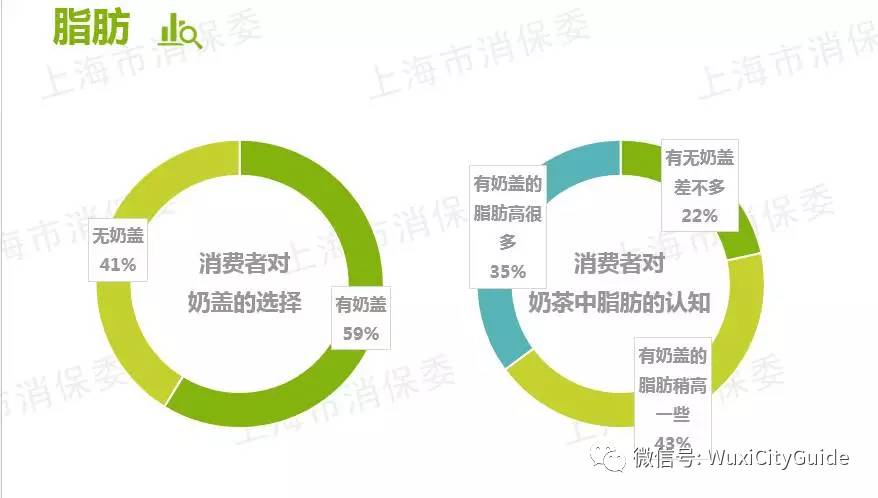 Check below for the full findings of the study in Chinese, including calorie counts. One type of tea, from LE LE CHA, had a shocking 2780kJ (695 calories) per 527ml cup of milk tea.
Next time you get thirsty, perhaps you'll rethink that tea drink and get a water instead? Your body (and your waistline) will thank you.
Do you ever drink milk tea? Let us know in the comments!