Celebrating its fifth year locally, the 2018 Wuxi International Marathon has been officially announced and it's time to sign up!
Here's the basic info for the race:
Date: March 25, 2018;
Time: 7:30am;
Race Categories: Full marathon (42.195km), half marathon (21.0975km) and mini (5km).
Starting Point: Wuxi New Sports Centre (无锡新体育中心)
Finishing Point: Full marathon – Wuxi Taihu International Expo Centre (无锡太湖国际博览中心), half marathon – Jiangnan University Sports Centre (江南大学体育场) and mini – Lihu Central Park (蠡湖中央公园).
Just like last year, the Wuxi City Guide is here to give you a hand with registration! Our registration and payment system is now up and running. Here's how it works:
First, go into our official account and hit the "Activity" button, where you'll select "2018WuxiMarathon".
Then, you'll be taken to a screen where you will input your registration details and hit "SAVE". You'll be redirected to a page where you can select your race type and runner's package. Remember that you do not select your race length here – that will happen in the next step.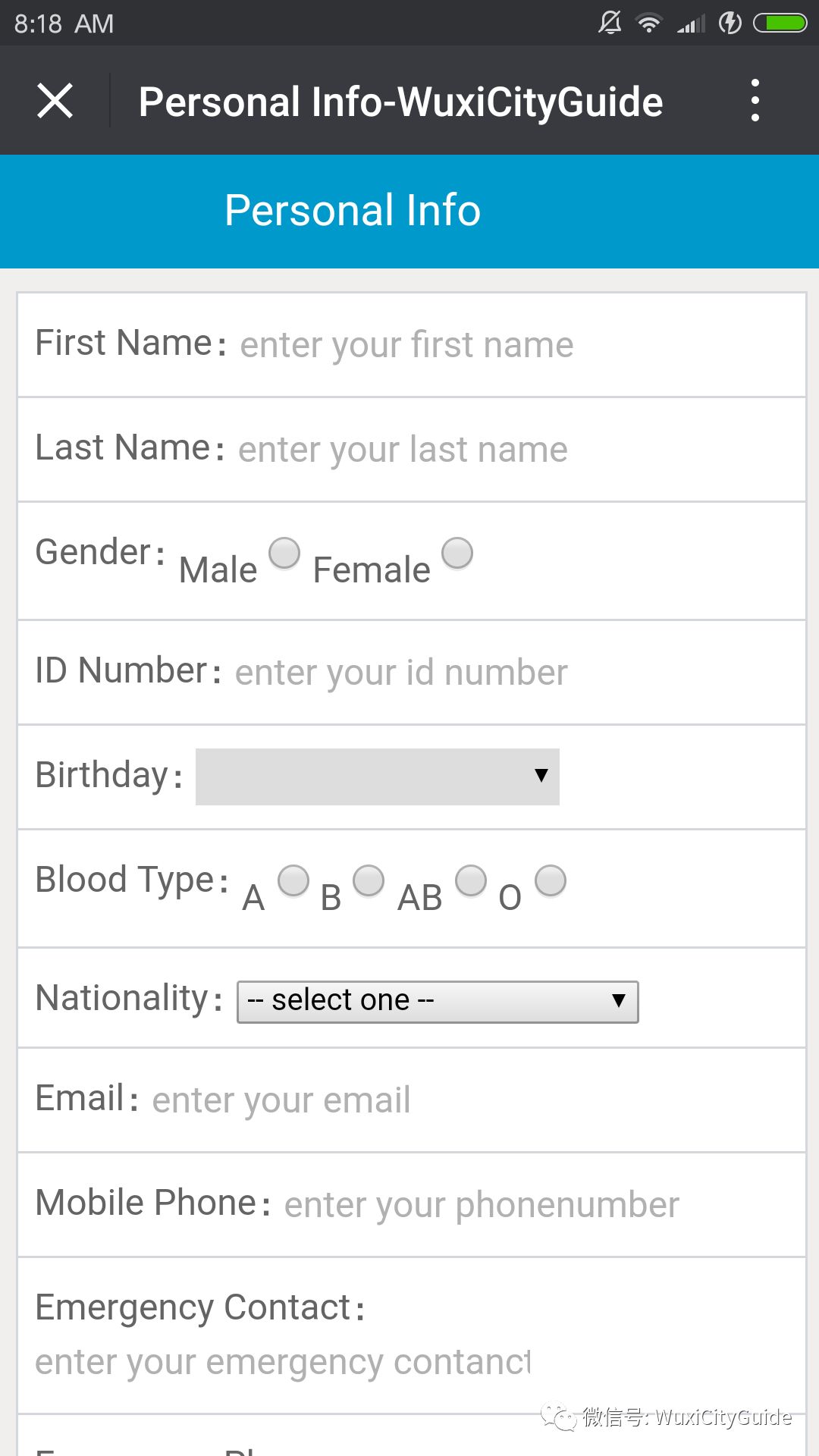 Following that step, you'll be taken to the payment screen, where you can fill out your address, shirt size, race length and pay for your race. In the picture below, the orange circled portion is the address block. You MUST fill out the address portion in order to initiate payment. Once you've filled that part out, click the green "Pay" button (去付款).
We ask that athletes go through our official WeChat account to enter their registration details + select a race package + extras + payment BY THEMSELVES. If there are any technical difficulties, please contact Diana via WeChat or phone at 13616195560 OR Tamara via WeChat @ tamstar001.
Signup runs from now until January 8th, so be sure to meet the deadline if you want to guarantee a successful registration. Please be advised that, when signing up through the WCG, there will be an extra service charge – but your spot in the race is guaranteed. For athletes who are already guaranteed a spot based on their times/previous participation records, your spot is already reserved and it won't be necessary to sign up through us and pay the service charge. Additionally, the WCG can ONLY guarantee foreign passport holders spots in this race. WCG readers are responsible for their own registration and payment through our official platform.