On May 15th, 2019, Blue Frog will be opening a new location in MixC! To celebrate the occasion, they've got deals on everything from burgers to steaks to brunch to kids' food.
50% Off 230g Australian Grain-fed Steak
This deal only runs from May 15th to May 17th, so get to Blue Frog in the next few days before it disappears.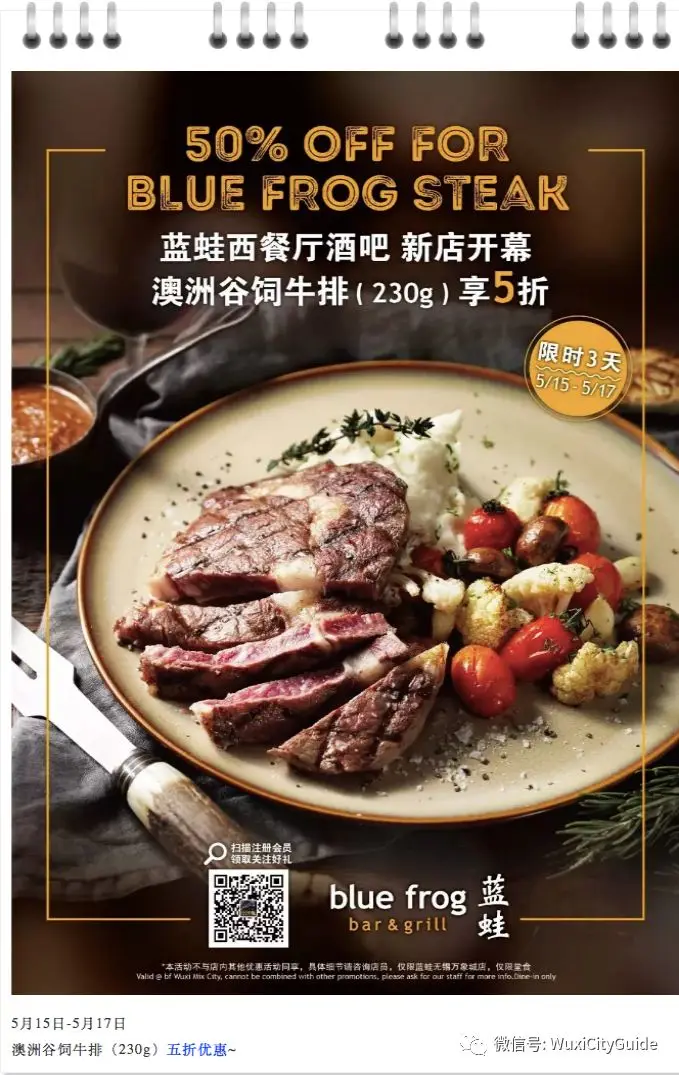 50% Off Burgers
This deal runs from May 20th to May 24th and applies to burgers except for Mini Burgers and Pink Burgers.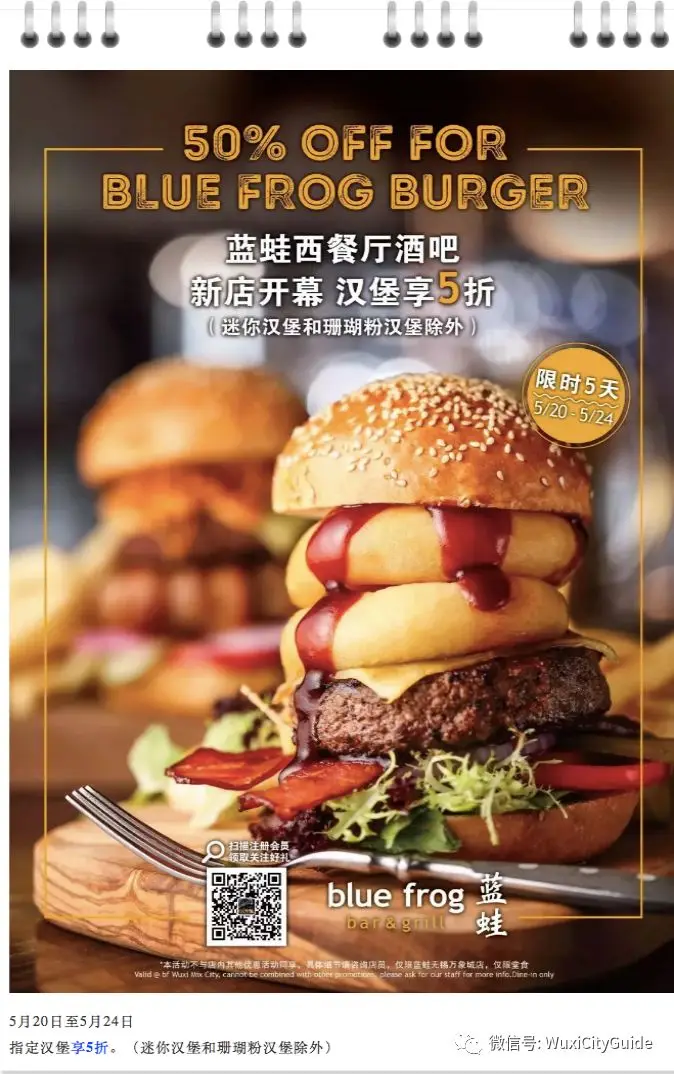 Buy One Get One Classic American Brunch
This deal runs from May 18th to May 26th, but only applies on weekends.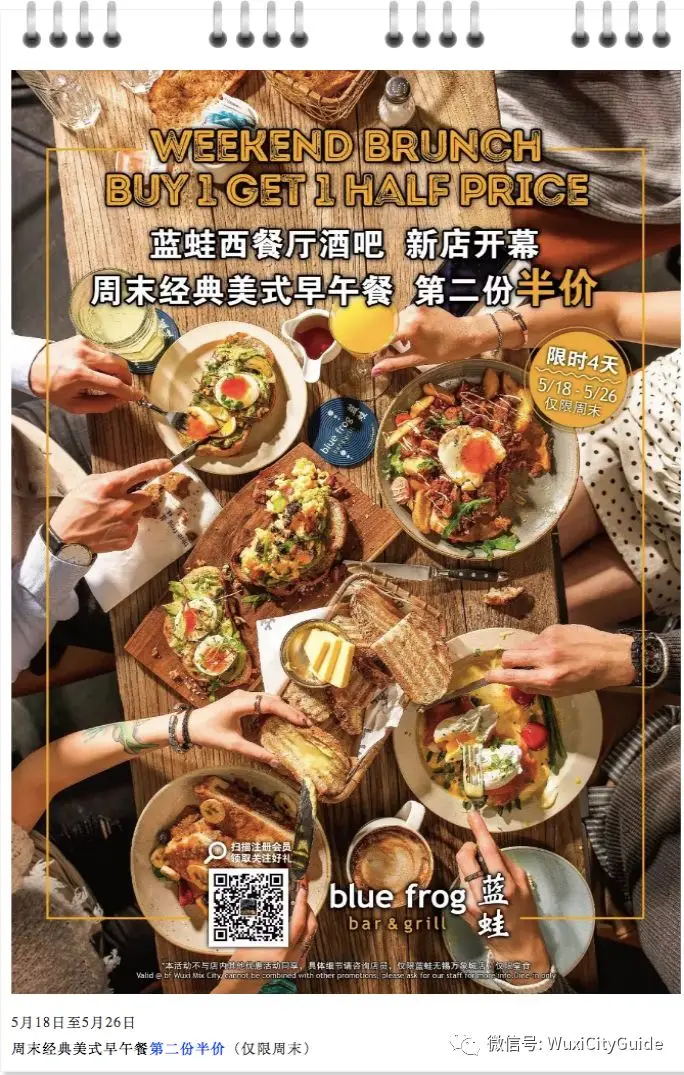 Free Kids' Meal With Purchase of Two Adult Meals on Weekends
This deal runs from June 1st to July 31st. Purchase two adult meals (inlcuding salad, burger, pasta, steak, grill or brunch) and receive a select kids' meal free.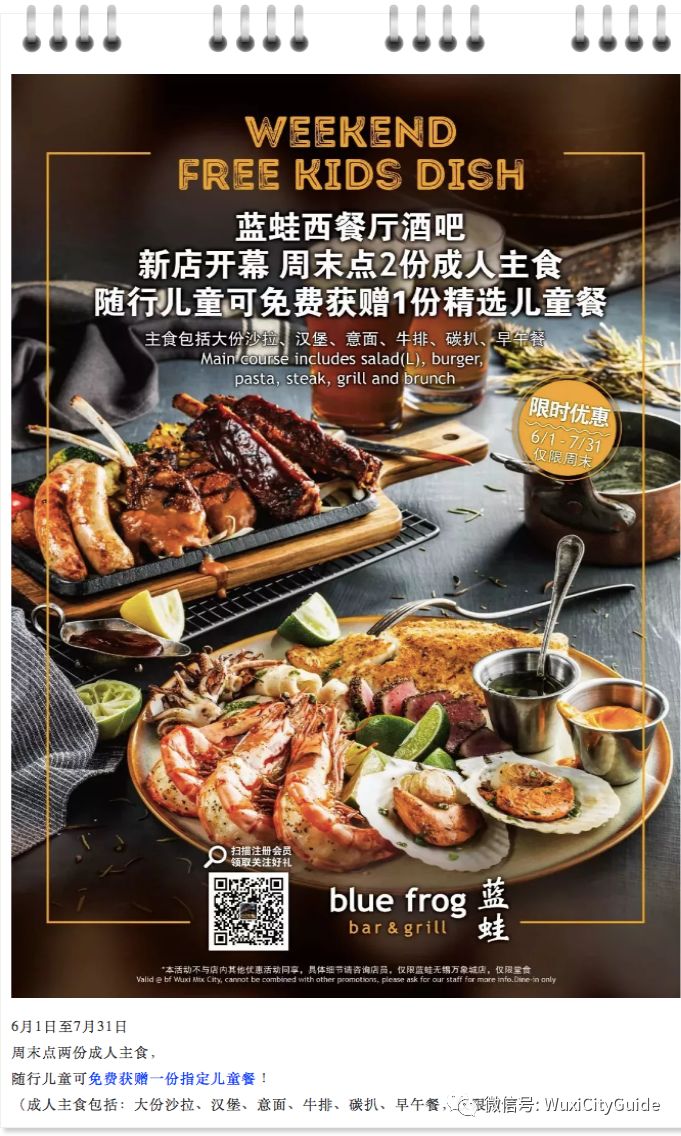 So head on over to the new Blue Frog at MixC to get all this good stuff!
Here's the address:
金石路88号无锡万象城L1层1-50-51号
No. 1-50-51, MixC, 88 Jinshi Rd., MixC